Office Team & Management
·
Head office
Marketing Executive
An exciting opportunity for a dedicated individual to join a growing care group and create real impact!
An exciting opportunity for a dedicated individual to join a growing care group consisting of three well established brands within the UK homecare sector, offering excellent prospects for ongoing career progression.
The successful candidate will be responsible for the management of the group's offline, PR and social presence and supporting the group's ambitious client acquisition strategy.
They will be accountable for optimising the commercial performance of offline assets, maintaining and building relationships with our existing customer base to generate relevant and timely social content as well as maintaining our excellent brand reputation through third party review platforms.

Ensuring an excellent customer experience across key marketing touchpoints.
 Responsibilities
Continuously improving the commercial performance of offline assets by tracking direct response activity as well as uplifts in brand awareness.
Lead planning, innovation and testing of new offline channels (e.g. Direct Mail, OOH, Leafleting, Inserts, Editorials) bringing a deep understanding of customer behaviour and a clear external view of best practices and market trends to the role.
Effectively lead and project manage the group's brand reputation, ensuring customer engagement to deliver outstanding reviews and case study activity that can be utilised across wider comms.
Work closely with department heads to devise, produce and outreach positive, PR content. Ensuring the output is of high quality, is accurate and engages customers.
Effectively lead and project manage the group's social media content calendar planning, post creation and publishing. Monitoring performance and optimising to the strongest performing content themes.
Implement and use analytics to identify and prioritise improvements to the customer journey.
Ensure offline collateral is kept up to date and required changes made in a timely fashion.
Work closely with the marketing team lead to develop campaigns and activities which will drive quality traffic to the website to convert.
Work closely with third party providers (e.g. printers, distributors) to ensure the timely execution of briefed campaign activity.
Project planning and management (as needed) to ensure the delivery of both short-term and longer-term digital initiatives.
"Hands on" as well as "partnership" working to effect timely change to our marketing activity. 
Key contributor to the wider group marketing strategy (working across functionally).
Desirable minimum 2:1 bachelor's degree qualification.
2+ years' experience in a related marketing role.
Fluency in the Microsoft suite (Word, PowerPoint, Excel).
Familiarity in the Adobe Creative suit (InDesign, Photoshop).
Demonstrate a track record of improving commercial performance through effective offline and social strategies.
Experience of optimisation techniques and tools to improve commercial success e.g. creative / messaging testing and targeting.
Demonstrate success in balancing and overseeing (project managing) the delivery of both short- and longer-term objectives.
Excellent communication skills both verbal and written.
Strong team player, able to inspire team members around them.
Entrepreneurial, innovative and creative in thought processes with a sense of commercial pragmatism.
Self-motivated and driven.
Ability to work to strict and tight deadlines whilst remaining calm under pressure.
Strong attention to detail.
Trinity Homecare aims to be the provider of choice and an employer of choice in Surrey and for that reason we expect all of our team to work to the same high standards. If you feel that you want a move or a change to a growing and forward thinking home care organisation and you have the necessary experience and skills then please apply today.
Reporting to: Marketing Manager
Group Companies: Trinity Homecare, Country Cousins, Patricia White's
Location: Gatwick or Worcester Park Area
Salary: up to £25K
Closing date for applications: 16/10/2021
Career pathway

Locations

Head office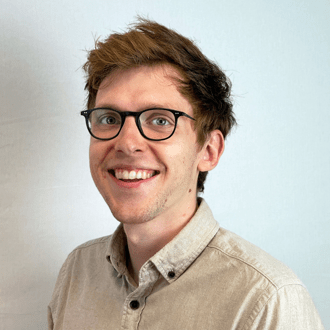 Contact
Ed
Marketing Manager – Office Team & Management
Related jobs
Why work with us?
Extremely rewarding work

If you get a buzz from enriching the lives of others and making a positive difference every day, then you can be sure that your journey with Trinity Homecare will be immensely rewarding.

Best-in-class training

From our Care Certificate training to our partnership with Nescot College, you'll have many opportunities to build your skills and develop your career with us. We're an approved training centre with the NCFE and this enables us to take you to QCF Level 2 & 3 in Health & Social Care.

A great team to work with

We are a professional but friendly bunch with care at the forefront of our hearts and minds. By joining our Trinity Homecare team, you can be safe in the knowledge that you'll have our support along whichever career pathway you choose.

Highly competitive pay, great incentives and rewards

We benchmark our pay against our competitors to ensure we are always paying top rates. We recognise our colleagues who are the heroes of our service and we are proud to reward our colleagues with awards for their hard work and dedication. That is why we also pay our carers £350 when they refer a friend to also work for us.
Our values
We're personal. We're trusted. We're caring. Our values remain at the forefront of our hearts and minds so you can rely on your colleagues to offer you support, motivation, commitment and positivity.
How are we personal?
We have never lost sight of our clients and colleagues as individuals. Achievements of any scale don't go unnoticed and we take the time to reward our colleagues for their hard work and dedication.
How are we trusted?
As an approved NCFE training centre, we actively encourage everyone to pursue their own journey with us and we provide pathways to progress your own career of a lifetime through industry recognised qualifications.
How are we caring?
You'll find that your colleagues are compassionate, empowering and endlessly supportive individuals. We all genuinely care about enriching the lives of others by going beyond the call of duty to make a real difference.

Our values resonate through everything we do here at Trinity Homecare and we're delighted to be a Surrey Care Award finalist for the 'Innovation and Good Practice in Staff Recruitment and Retention Award'!

About Trinity Homecare
Enabling our clients and their loved ones to access an enriched life is at the heart of everything we do here at Trinity Homecare. Our dedicated TrinityCarers and attentive management teams work harmoniously to support everyone through their own life journeys.
Trinity Homecare's roots go back to 1996 when a husband and wife team founded a small agency in Wimbledon. Since then, we have developed our team and broadened our home care services to include companionship and home help, daily personal care, live-in home care and specialist care.
Already working at Trinity Homecare?
Let's recruit together and find your next colleague.