Live-in home care
·
United Kingdom
Live-in Carer
Enrich someone's life and start your Trinity journey today!
We usually respond within a day
Live-in Carer - Get paid up to £1057 per week plus a new starter bonus of £250*.

Joining Trinity Homecare, rated 'Outstanding' by the CQC and make a real difference to people's lives. You could get paid up to £1057 per week for our most qualified staff and high needs clients although, it would usually range from £100 - £151 per day.
Please note, you need to be authorised to work in the UK, we cannot offer sponsorship.
There is an increasing demand for our reputable services and high-quality well-trained carers to provide live-in care services throughout London, Surrey and the Home Counties. We are looking for compassionate Live-in Care Workers to join our growing Trinity Homecare managed live-in care team.

We warmly welcome compassionate and empathetic applicants with a proactive attitude to life. Full training is provided as part of your induction.
What do you get?
· Our most qualified staff who deliver carer to high needs clients can earn up-to £1057 per week although, it would usually range from £100 - £151 per day
· Early pay option, your pay your way
· Paid board and lodging whilst you are on an assignment in the client's home
· Reap the benefits of our refer-a-friend scheme via a smart app
· Enhanced bank holiday pay rates up to double time
· Free induction training to Care Certificate Level from our qualified Trinity trainers
· 28 days holiday pay pro-rated and pension scheme
· Ongoing support and supervision in the client's home
· Access to a dedicated Care Manager at all times
· 24/7 on-call support for emergencies
· You do not need your own employee insurance
· Tax and national insurance are deducted at source
· Free uniform and equipment
What we need from you:
· A caring, compassionate and empathetic nature
· Dedication, reliability and commitment
· Some flexibility as you will be supporting people in their own homes
· Fluency in English as well as good written and spoken communication skills
· This position is subject to an enhanced DBS check
· Ideally car drivers with or without a car but a licence valid for use in the UK
 Please note, you must have the right to work in the UK, we cannot provide sponsorship.
*conditions apply
Career pathway

Locations

United Kingdom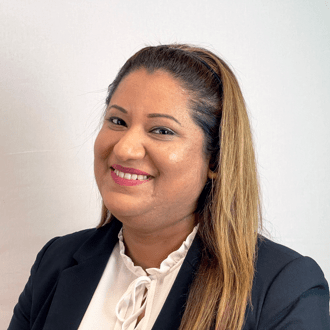 Contact
Razia
Recruitment Team Lead – Office Team & Management
Why work with us?
Extremely rewarding work

If you get a buzz from enriching the lives of others and making a positive difference every day, then you can be sure that your journey with Trinity Homecare will be immensely rewarding.

Best-in-class training

From our Care Certificate training to our partnership with Nescot College, you'll have many opportunities to build your skills and develop your career with us. We're an approved training centre with the NCFE and this enables us to take you to QCF Level 2 & 3 in Health & Social Care.

A great team to work with

We are a professional but friendly bunch with care at the forefront of our hearts and minds. By joining our Trinity Homecare team, you can be safe in the knowledge that you'll have our support along whichever career pathway you choose.

Highly competitive pay, great incentives and rewards

We benchmark our pay against our competitors to ensure we are always paying top rates. We recognise our colleagues who are the heroes of our service and we are proud to reward our colleagues with awards for their hard work and dedication. That is why we also pay our carers £350 when they refer a friend to also work for us.
Our values
We're personal. We're trusted. We're caring. Our values remain at the forefront of our hearts and minds so you can rely on your colleagues to offer you support, motivation, commitment and positivity.
How are we personal?
We have never lost sight of our clients and colleagues as individuals. Achievements of any scale don't go unnoticed and we take the time to reward our colleagues for their hard work and dedication.
How are we trusted?
As an approved NCFE training centre, we actively encourage everyone to pursue their own journey with us and we provide pathways to progress your own career of a lifetime through industry recognised qualifications.
How are we caring?
You'll find that your colleagues are compassionate, empowering and endlessly supportive individuals. We all genuinely care about enriching the lives of others by going beyond the call of duty to make a real difference.

Our values resonate through everything we do here at Trinity Homecare and we're delighted to be a Surrey Care Award finalist for the 'Innovation and Good Practice in Staff Recruitment and Retention Award'!

About Trinity Homecare
Enabling our clients and their loved ones to access an enriched life is at the heart of everything we do here at Trinity Homecare. Our dedicated TrinityCarers and attentive management teams work harmoniously to support everyone through their own life journeys.
Trinity Homecare's roots go back to 1996 when a husband and wife team founded a small agency in Wimbledon. Since then, we have developed our team and broadened our home care services to include companionship and home help, daily personal care, live-in home care and specialist care.
Live-in home care
·
United Kingdom
Live-in Carer
Enrich someone's life and start your Trinity journey today!
Loading application form
Already working at Trinity Homecare?
Let's recruit together and find your next colleague.